Lost track of an old teammate? Got a Manitoba hockey tale to tell? Drop us a line admin@mbhockeyhalloffame.ca and we'll post it here.
Recognize anyone?
On occasion, the Manitoba Hockey Hall of Fame receives inquiries and photographs from visitors providing updates or looking for information.
If you have anything you'd like to share, please let us know at; admin@mbhockeyhalloffame.ca
Here's our latest;
Starting the 1945/46 season, the MJHL's Winnipeg Rangers had plugged a promising new defenceman into their lineup. His durability continues to pay off. Ed Rohatynski recently celebrated his 90th birthday with family and friendsd in White Rock, BC. Congrats Ed!
The buildings in the background indicate that it is likely taken at the Victoria-Albert school rink located at William Avenue and Ellen Street. But, does anyone recognize any of the players?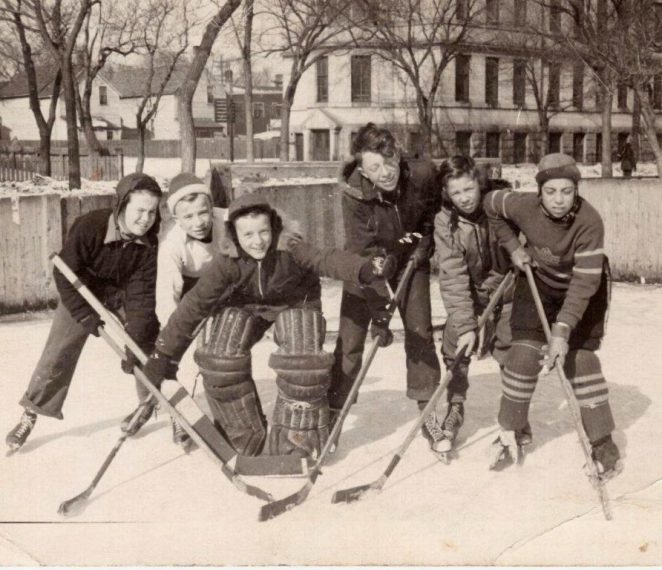 Ray Carter submitted this photo of his Dad's hockey team guessing it to be around 1936. Anyone have any information they can help out with?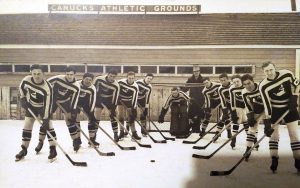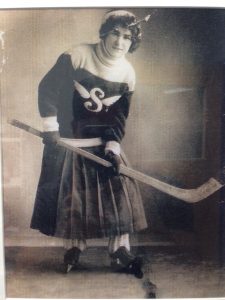 Jessie Ferguson's family sent this photo, looking for information on their great-grandmothers playing days. Turns out, Jessie played Goal for the Sherbrooke station team in the Women's Telephone League prior to the First World War. WLT games were very popular, drawing sizeable crowds.
Membership
Manitoba Hockey Hall of Fame Patrons
Membership is open to all who are interested in promoting the goals and objectives of the Manitoba Hockey Hall of Fame. Any person can become a patron of the hall with a donation of $100. We encourage you to support the rich heritage of hockey in Manitoba!
Become a Patron Today